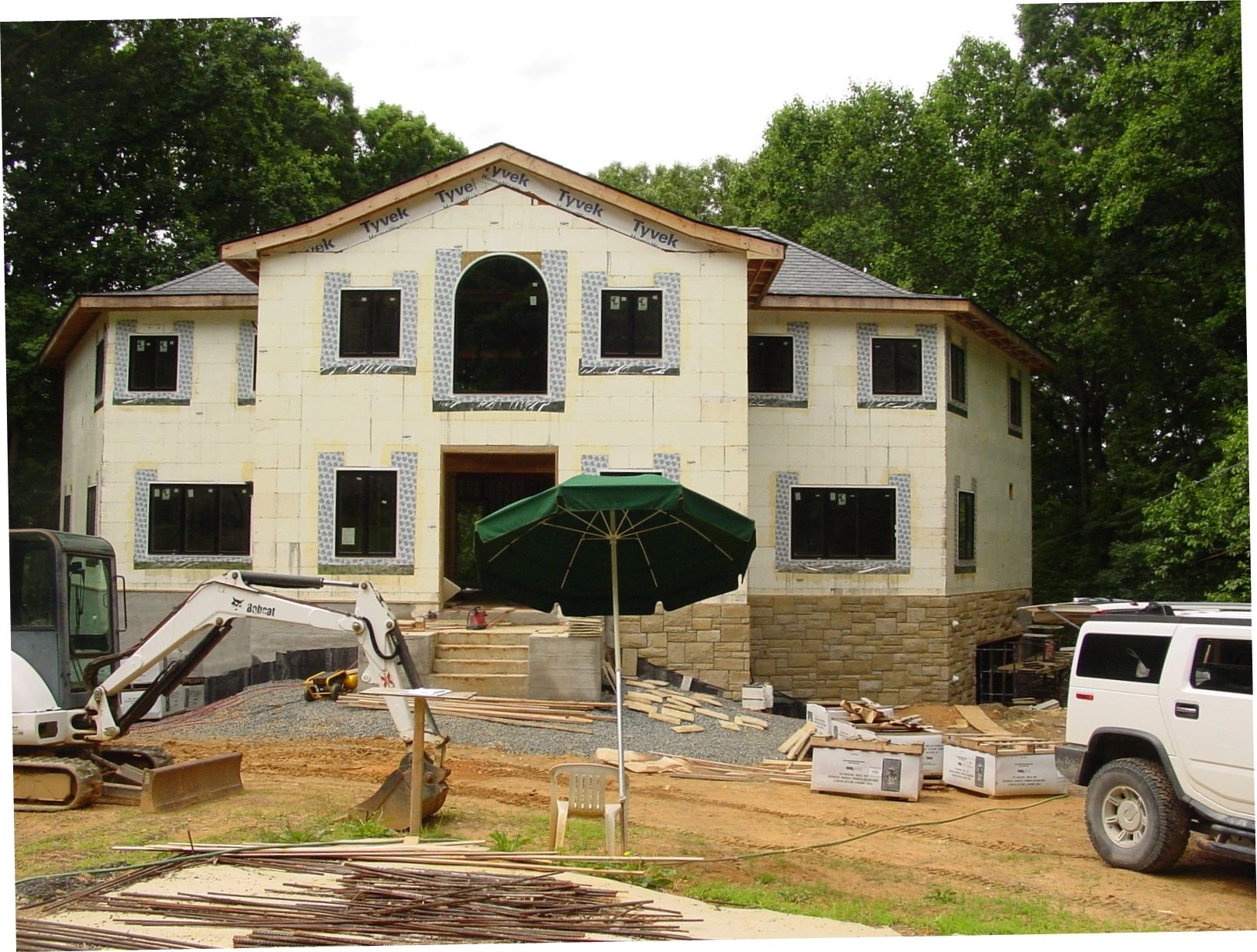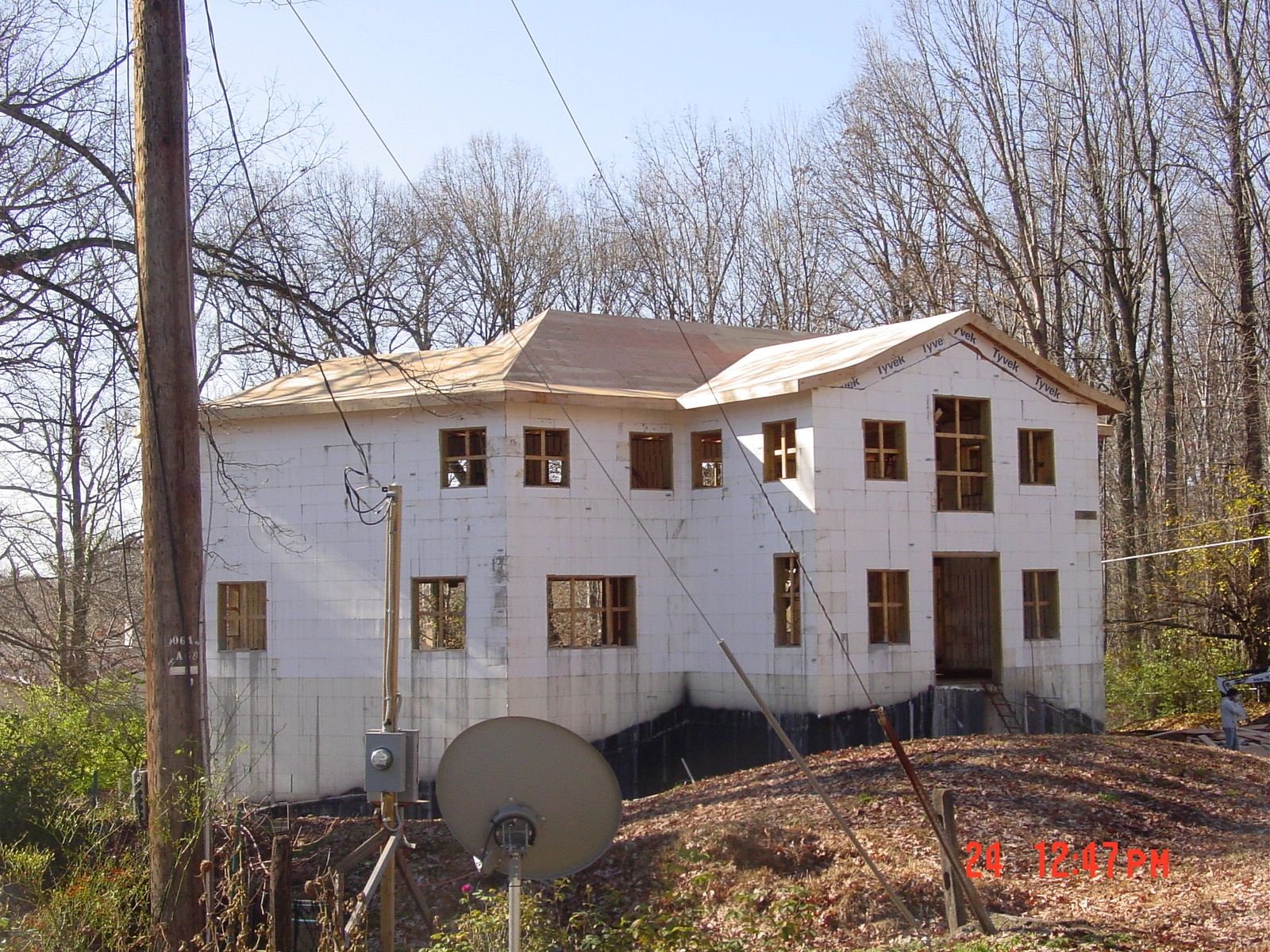 The top photo shows the installation of the windows prior to the second layer of flashing.
The bottom photo shows the polynesian roof which was selected to allow for deeper eaves without blocking the windows.
The photos below show the installation of the Eldorado Santa Barbara Ashlar stone which runs from the ground to just above the floor height of the main level. This will make for a beautiful and easy to maintain water table. To simulate a true stone wall, we ran the stone linearly over the garage door rather than using a soldier course. Also, as you can see, our stone mason is doing a great job creating the various corners.